Hardwood Floor Refinishing in Commerce Twp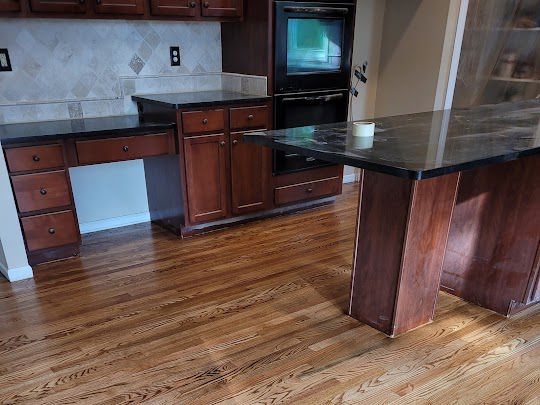 Here's a home where we refinished some existing hardwood flooring in Commerce Twp. This home had an older, beat up prefinished hardwood flooring already installed. Prefinished floors can be a challenge because of the aluminum oxide built into the finish.
Hardwood Floor Installation & Refinish in Brighton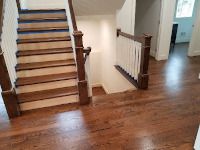 Homes in Brighton are very unique and interesting. Most of the homes were built years ago and need updating. Here's a home in Brighton where the owners wanted to upgrade their flooring to hardwood flooring. This job entailed finishing the stairs which is always a challange. Lots of custom work and hand sanding! This Brighton home was a pleasure to work on with all of it's unique features.
Read more: Hardwood Flooring Installation & Refinish Brighton
Hardwood Floor Installation & Refinish in Milford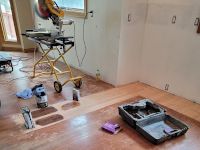 This Milford home was being remodeled and wanted an extension of their existing hardwood floors. We had to pull up their existing flooring and prep the base floor. Once the base floor was prepped for irregularities and stablized we then installed new 3/4" unfinished oak hardwood flooring. This hardwood flooring came in 3 1/4" wide planks and matched up with their existing hardwood floors.