Hardwood Floor Installation & Refinish in Brighton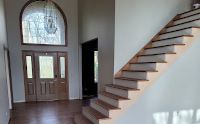 Here we have a home in Brighton where the homeowner wanted us to install new hardwood and lace it into his existing hardwood floors. Plus they wanted a new hardwood staircase built. The new hardwood staircase came out beautifully. This particular staircase was built with stained oak treads and white risers. This is a really stunning look on stairs! The picture here shows the finished hardwood staircase before the railing was installed.

Stair Treads Hardwood Floor Installation Dearborn Hgts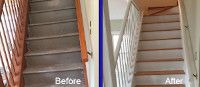 Here we have a home in Dearborn Hgts where the homeowner wanted to change the floor covering on their stairs from carpet to hardwood. As you can see, once the old carpet was removed, the stairs themselves were in pretty bad shape. So we replaced the stairs with new hardwood treads and we also replaced the risers with a paintable wood surface, then we sanded down and stained the hardwood treads.

Read more: Stair Treads Hardwood Floor Installation Dearborn Hgts
Hardwood Floor Installation and Refinish in Plymouth MI
February 27th, 2021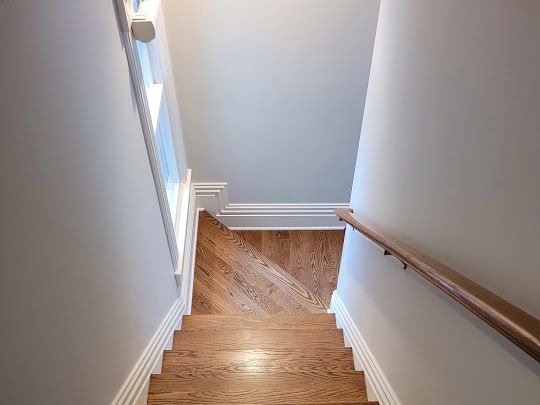 Here we have a home in Plymouth MI that the homeowner wanted to update with new hardwood flooring! They had a set of regular steps that they wanted to change into an oak hardwood tread to set off the surrounding white riser and wall color. They also wanted new hardwood floors installed in their upper hallway and bedroom.