Hardwood Stair Treads Refinished in Novi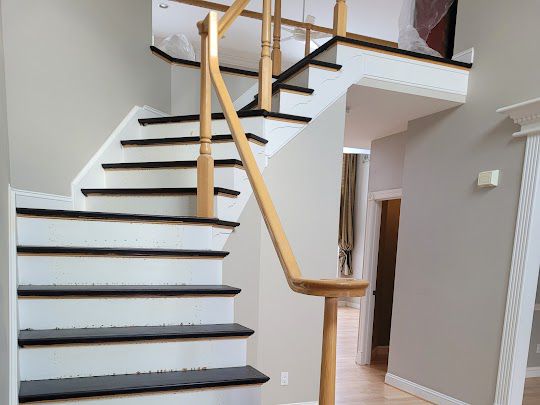 There were a lot of components to this job in Novi MI. They had existing prefinished maple hardwood flooring (see previous blog articles about the difficulties with refinishing prefinished hardwood flooring and maple flooring which has it's own set of idiosyncrasies).
Red Oak Hardwood Flooring Installation in Northville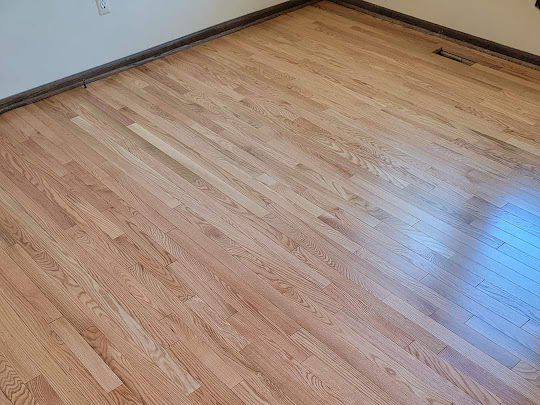 This job in Northville had a little wrinkle in it. Before installing the hardwood flooring we had to cap the existing base floor with a layer of plywood. Sometimes it's needed to add a layer of plywood depending upon each job's characteristics. Sometimes the base floor needs to be raised up to match the height of the floor it butts up to. Sometimes the base floor isn't stable enough and a plywood cap is installed to add stability and strength. There are a lot of reasons for adding a plywood cap.
Read more: Red Oak Hardwood Flooring Installation in Northville
Hardwood Floor Installation & Finish in Plymouth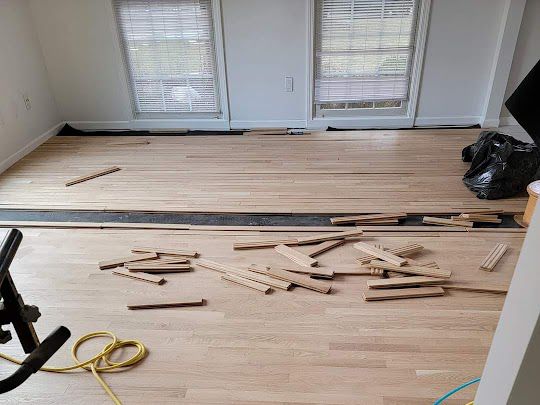 Another job in Plymouth MI. Here we have a homeowner that wanted to get rid of their existing carpet and old hardwood flooring and have new solid white oak flooring installed.