Hickory Hardwood Floor Refinished in Milford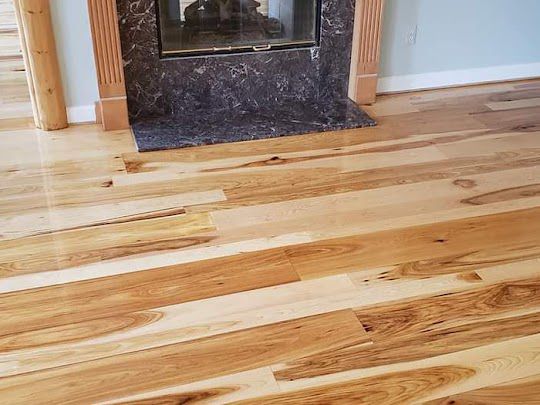 Hickory hardwood flooring is a very hard domestic hardwood floor. Because of this, there are certain aspects of the flooring itself that lend themselves to irregularties. For instance, solid hickory flooring is relatively unstable. This means that it will expand and contract more during times of differing humidities in the area where it's installed then say solid oak flooring.
Hardwood Floor Installation on Steps in Farmington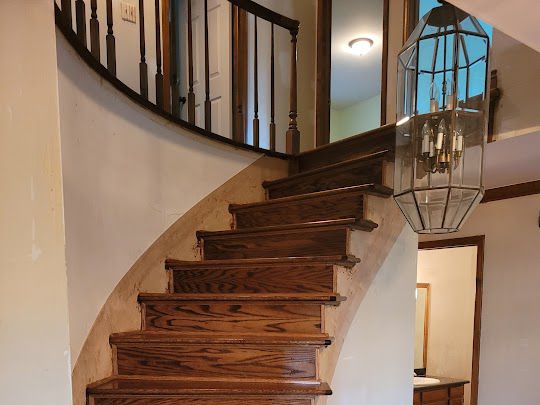 This home in Farmington was very involved. They wanted new oak stair treads installed on their stairway along with new, wide width planking installed in the whole house. Plus to make this job even more intricate, the stairs were a circular stairway. Very technical work that Boardwalk Floors has plenty of expertise doing!
Read more: Hardwood Floor Installation on Steps in Farmington
Hardwood Floor Refinishing Plymouth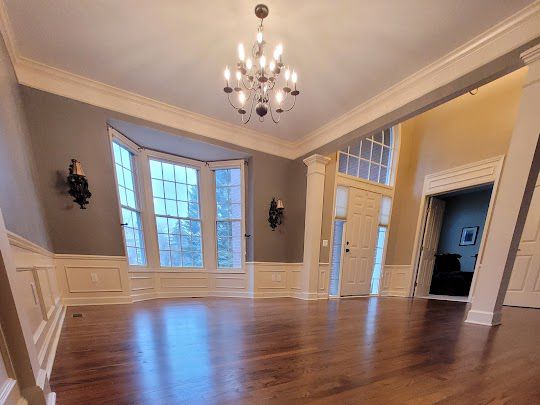 We've been doing quite a bit of work lately in Plymouth MI. Here's a job that we completed recently where the existing hardwood flooring was really showing it's age. The wood floor itself was in good shape but the top finish was scratched, worn out and just looking for a face lift. Plus the customer wanted to change the color.