Hardwood Floor Refinishing Bloomfield Hills
Boardwalk Floors service area includes Bloomfield Hills and it's surrounding areas. Each individual city has distinct homes and unique styles. Boardwalk Floors has been installing and refinishing hardwood floors in Bloomfield Hills for over 25 years and has the experience and expertise to reinvigorate your existing hardwood floors or install beautiful, new hardwood flooring in your home. Whether your existing hardwood floor is oak, maple, hickory or even some of the exotics like Brazilian Cherry, Boardwalk Floors can bring them back to life.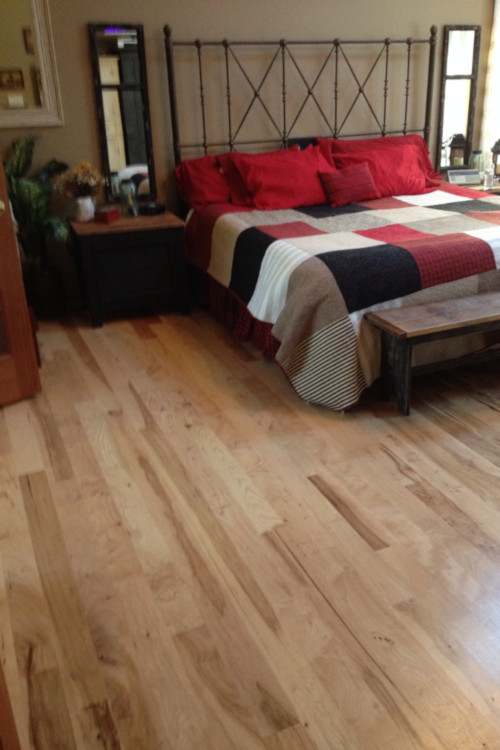 With the homes in Bloomfield Hills being more upscale, Boardwalk Floors' top notch service professionals promise to deliver the quality of service that's expected and at great value. Top quality hardwood floor refinishing takes years of experience to perfect and Boardwalk Floors has that experience. Family owned and operated for over 25 years brings peace of mind to any homeowner looking for that quality hardwood floor refinishing job. Boardwalk Floors can make your old, worn out hardwood flooring look new again. We love to bring back the original luster to existing hardwood floors in Bloomfield Hills.
You can also change the color on your current hardwood flooring, Boardwalk Floors can sand down your existing hardwood floor and apply a different color stain to achieve a totally different look. Whether you want dark brown, grey, tan or any multitude of custom colors (within reason of course), Boardwalk Floors can give your existing hardwood flooring a totally new look. We can also clear coat your hardwood floor without any stain color to get the natural wood look. This is one way to completely change your wood flooring without buying new. This option is much cheaper than buying a whole new wood floor. Call today for information on all of the options available.
Hardwood Floor Installation Bloomfield Hills
Boardwalk Floors has two core services. Hardwood floor refinishing and hardwood floor installation. You've heard that the job is only as good as the installation and that's very true about hardwood flooring also. You can buy expensive wood flooring but if the hardwood floor installation isn't done correctly then you will have all kinds of problems. If the wood flooring isn't acclimated correctly the floor installation could have problems like cupping, buckling, abnormal sized gaps and more. Boardwalk Floors only uses the best, most experienced hardwood floor installation professionals and brings that expertise to every project. We do the job right!
Hardwood Floor Refinishing Project in Bloomfield Hills
Here we have a hardwood floor installation and refinishing project we completed recently in Bloomfield Hills. We had to remove the old carpet, sand down the plywood seams and prep, install new unfinished solid maple flooring. Then we sanded down the surface to a fine, smooth finish. Then we clear coated the surface with a high quality wood floor finish! This brings out the unique grain inherrent in maple floors. What do you think?
Call Today! 248-854-2027